Charlie Riley
FRACTIONAL CMO | Marketing Coach & Leader
Experienced sales, marketing and growth professional.I've led brand marketing, demand generation marketing, product marketing and all of the marketing acronyms there are.I help first-time marketing leaders and their CEO's get on the same page to deliver marketing results and serve as a fractional CMO/advisor for heads of marketing.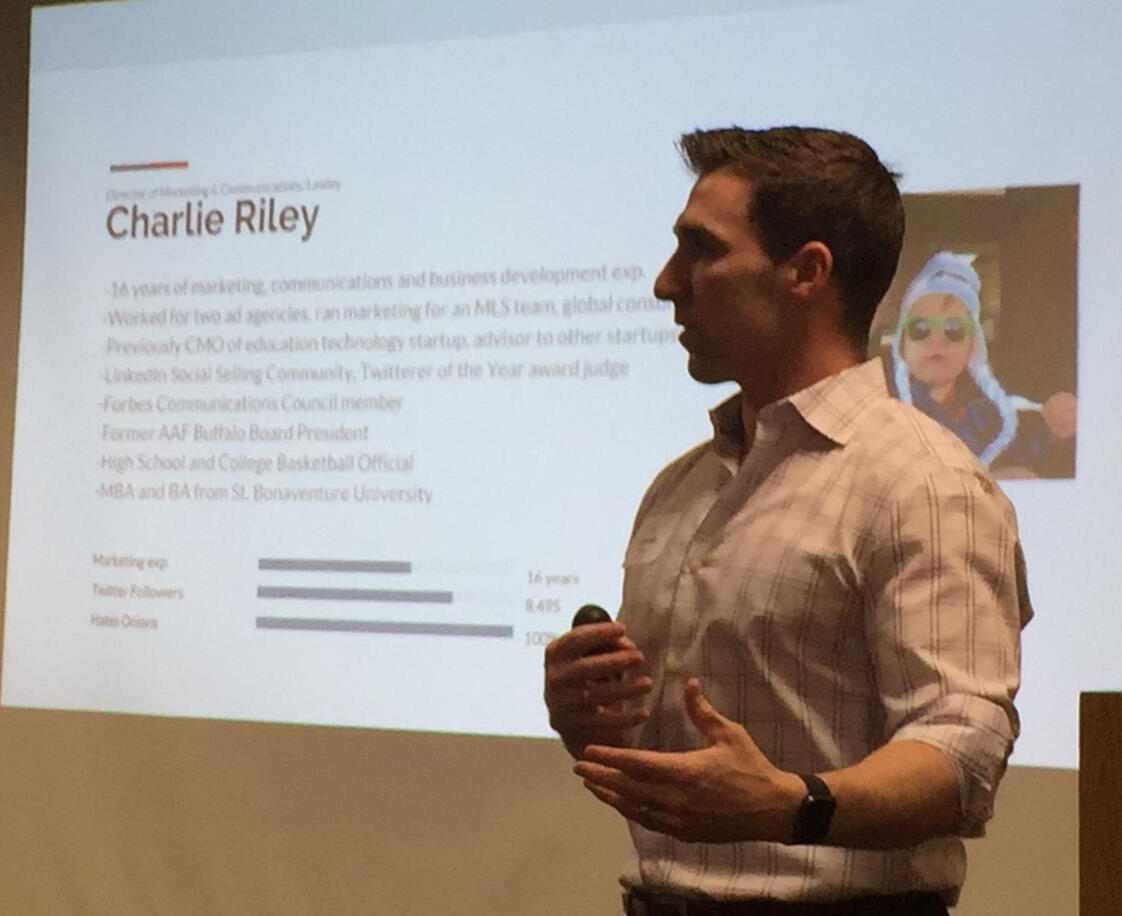 Work
I've built the marketing function or advised companies in the following B2B and B2C industries:
-SaaS
-Edtech
-Cybersecurity
-Financial Services
-Insurance
-Manufacturing/Distribution
-Healthcare
-Construction
-Technology
-Professional Services
-and moreI love helping bridge the gap between marketing teams and other departments to align Go-To-Market and growth efforts between sales, marketing and product.
About
Charlie delivers over 20 years of marketing, sales and growth experience leading marketing teams, as the first marketing hire 5 times.A former edtech CMO and SaaS marketing leader, he know what it takes to create a marketing function from scratch, align marketing and growth strategy with other departments within an organization and help a CEO or company President understand how to work best with marketing leaders, especially first-time ones.Let's find time to chat.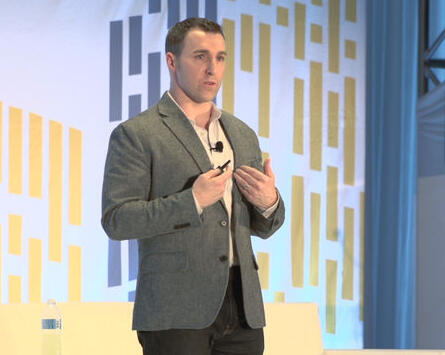 Contact
Happy to help, let's get in touch.
Why Charlie Riley For Your VP of Marketing
I have bought 100s of Appsumo deals, going back almost 10 years.I've written about Appsumo and tweeted about Sumo deals or Noah too many times to count.Last year, I sold my first product on Appsumo with Havoc Shield, seeing the behind the scenes process with help from Genevieve Moran.I've bugged Noah about working with the Appsumo team multiple times, sending ideas and suggestions like below.Now's the time.I've always been scrappy with an understanding of data as much as an appreciate for the creative process.I've been brought in to assess and implement marketing best practices for SaaS products, while developing internal talent and aligning other departments.Those are the two most important things to me when it comes to growth:
-Identifying and empowering internal motivations for team members
-Making sure internal communications are frequent and strong, which fosters a strong external growth strategyI'm passionate about helping others make marketing easier.I like solving puzzles and building new things. I have a list of business ideas I keep, and so does your target audience.Your audience needs that nudge to start their side hustle or find the right software to build their business faster.I've built the marketing function or playbook focused on the following:
-Vendor and enduser prospecting
-Brand building and iteration
-Overseeing and nurturing partnerships
-Events and promotions
-Scaling up eCommerce
-Being lockstep with sales and product
-Taking great pride in building up and level-setting the team you serve as a leader both professionally and personally.Some Ideas For This Role
More Robust Referrals
$10 for the first referral order isn't worth enough to spread the word. The friction vs. return skews more towards, ehh, not worth it.Morning Brew gained their growth through an elaborate, but easy to use, referral program. I'm sure you've seen the breakdown, but many of these steps they used can be copied at Appsumo.At Appsumo's COGS for tiered deal credit or unique, unable to buy rewards like a cycling trip with Noah similar to the Sumo Ride offers would help more loyal Sumolings to share because the juice is worth the squeeze.SMS (using ShortySMS)
You've built a massive email list, however SMS may be a way to unobtrusively promote a deal of the day similar to Gary V's winetext.com, which delivers one daily wine promo via text message. They made the payment method so simple to purchase with only a SMS reply.I could see this being used to add more contact detail to your contact database, set expectations to deliver one text a day, at the same time so people expect it, while delivering one deal that may need a boost of awareness or could be used as a carrot to dangle to high-performing deals.Social Selling a Step Further
You have close to 150 employees at Appsumo, and I see several posting about a deal the day it goes live, they are mostly sales pitches. Having the team share user reviews, short video recaps with the founder on why they built the product, 3 tips for how a freelancer can use the lifetime deal, etc.We did an Appsumo deal last year for Havoc Shield with Genevieve (she rocks, btw), and the polished assets your team builds are great. However, your 150 employees have a massive reach with the audiences who may buy lifetime deals. Diversifying the content across social channels is a huge way brands like Alyce and Chili Piper sell SaaS through their employees.A True Lifetime Deal
Run a contest to pick one winner who gets one license to every Appsumo deal released going forward. You can make it for new accounts only, or that can only come from referrals, however that could be quite a haul and garner some PR pickups for next SumoDay or around the holidays.Thanks,
Charlie Riley
Why Charlie Riley For Your B2B Senior Marketing Manager
I have been a Blinkist customer since 2016.I've written about Blinkist and shared referrals or just tweeted about the brand advocating for the value prop.I've bugged Holger about working with for Blinkist multiple times, sending ideas and suggestions in the past.Now's the time.I'm a B2B marketer that has sold to some of your Blinkist for Business buyer personas: HR/benefits manager and sales leaders.I'm a lifelong learner (I've taught grad courses and my wife is a teacher) who values your product, and have asked previous companies to consider Blinkist as a company-wide perk.I've done what you are asking for with B2B companies from SMB to Enterprise.I've always been scrappy with an understanding of data as much as an appreciate for the creative process.I've built the marketing function or playbook focused on your following needs:
-Integrated, multichannel campaigns towards B2B buyers
-Paid and organic growth, overseeing millions in ad spend while complimenting with earned (PR) and organic (SEO)
-Nurtured customer feedback via NPS, focus groups, customer advocacy councils and listening in on sales calls as often as possible
-Overseeing and developing partnerships and sponsorships
-Industry and regional events and promotion activation beyond the sponsored booth
-I've led, and collaborated with, Product, Sales and Support to be all on the same page for launches, product cycles and providing feedback
-I've overseen in-house and external copywriters and design teams, executing a range of testable, attributable campaign creative
-Having actually done sales and business development, I have extensive experience with CRM and marketing automation tools like ZoomInfo, Sales Navigator, Salesforce, Pardot, Hubspot and more
-I've managed millions in paid search and paid social ad campaignsI have plenty of campaign ideas to grow the B2B line of Blinkist. I care deeply about the values the brand embodies and have wanted to share the company story for years.Let me help you deliver Powerful Ideas to a range of companies across the US and beyond.Thanks,
Charlie Riley
Why Charlie Riley For Your CMO
I may not fit the traditional bank CMO profile, but isn't that the point?I built the marketing function at Lawley from scratch.Helping to add trackable campaigns along with a revised way to sell by educating prospects and current customers through content marketing, social media advocacy (check out how I helped get Lawley $370,000 in earned media value and 10s of thousands of website visits) and data-driven marketing campaigns.I'm involved locally. By helping with community engagement and hundreds of nonprofits in previous roles, I get how to strategically identify and maximize sponsorships and community efforts.Rural youth sports can be a cost effective sponsor level for example. I picture 5 Stars of the Game posters to be held up that push parents to tag Five Star on social media to extend the localized reach.Strategically working with sales to identify charities aligned with prospects for sponsorship and involvement (pushing internal teammates to board seats, is another example) are areas I think outside of traditional marketing.With a small team, you need a player/coach. Other candidates from larger organizations, especially large banks, may have only led one function based on the size of the marketing team.I've been in the trenches. I get being part of a small team means doing some of the work in addition to building the global strategy.I am a T-shaped marketer. I am different from other candidates who may be used to a team below them to execute and not have experience with all of the marketing functions.I think like a start up. When we talked about new potential audiences Justin, one idea came to mind as I am advising a startup focused on the 900,000 college students across the US.The Cattaraugus County-based founder is entertaining a credit card with specific perks. I immediately thought of Five Star and the access to new customers that may bring. This may not even be doable, but I always think with a sales angle while finding opportunities to help local communities and tell and impactful story.Now's the time.I'm a T-shaped, end-to-end marketer that has sold to some of your buyer personas: HR/benefits managers, CFO's, CEO's and individuals.I've always been scrappy with an understanding of data as much as an appreciate for the creative process.I've built the marketing function or playbook focused on your audience needs:
-Integrated, multichannel campaigns towards commercial, nonprofit and personal banking/insurance buyers
-Paid and organic growth, overseeing millions in ad spend while complimenting with earned (PR) and organic (SEO)
-Nurtured customer feedback via NPS, focus groups, customer advocacy councils and listening in on sales calls as often as possible
-Overseeing and developing partnerships and sponsorships
-Industry and regional events with promotion activation beyond the sponsored booth
-I've led, and collaborated with Sales, Support and local branches to be all on the same page for product or campaign launches, localized efforts and feedback
-I've overseen in-house and external copywriters and design teams, executing a range of testable, attributable campaign creative
-Having actually done sales and business development, I have extensive experience with CRM and marketing automation tools like ZoomInfo, Sales Navigator, Salesforce, Pardot, Hubspot and more
-I've managed millions in paid search and paid social ad campaigns
-I've built campaigns to make the Leadership Team and others thought leaders and gain organic growth through social mediaI have plenty of organic and paid acquisition ideas to grow Five Star Bank in a crowed market. I care deeply about the values the brand embodies and would want to help tell those stories in the local markets.The bank's focus is finding the best fit, maybe not someone who comes from the industry. Someone scrappy who understand the community element and has led all of the digital, social media and traditional marketing functions.Isn't that the point?Thanks,
Charlie Riley
Why Charlie Riley Should Be Your Assistant
I know this is a shot in the dark, but like you said "closed mouths aren't fed."I appreciate the time and message you share with the world.As a fellow dad and former athlete (nowhere near your level, but I had dreams of playing college hoops too) I see you everywhere and think: There has to be a way I can help you.Here's a few ways how:
I'm a Marketer. From understanding email and social marketing to always thinking about branding deals, I can help get more from ConvertKit and social. I've led marketing teams for 21+ years.Exposure. You're obviously great at it, but stretched in a lot of places. If I can help you land more speaking engagements with your talent agency, more consulting gigs with business leaders (I've planned Sales Kick Offs, team building events) and other ways, I can take that work off you or your team's plate (pun intended, bring in more revenue and pay for myself.Startup Work. I've been an advisor to seed to Series B stage startups.I've worked for several and have helped judge 43North, the world's largest business competition in Buffalo (I'd immediately work my VC contacts to get you in as a Finals judge). I can help your portfolio companies, vet deals and more.Content Management. Sharing the right content in the right places is a lot of work. Let me help you extend your reach on social channels get newsletter sponsorships (I've managed millions in media budgets) and more.But Why Me?I'm a career marketer, salesperson and connector from Buffalo, NY.I love finding ways to pair up opportunities I can see.I have 3 young kids and am learning to be the best dad I can be every day (possibly a whole other media opportunity for you).I'm ok with risk, having gravitated to startups and new ideas.Selfishly, I'm looking for what's next for me, and had an idea to match ways I can help with your growing media empire because you seem like a good person who tries to help.That's what I was raised to be, a helper who constantly shows up.I'm taking action to create a larger luck surface area.You may not have a need for what I'm proposing, but it's worth a shot.Feel free to say no, but if you'd like to chat about it, here is a link to book some time.Thanks,
Charlie Riley